Presentation
We are first and foremost a CLUB, and at CVVE Bailleau we do our utmost to ensure that the Club spirit endures.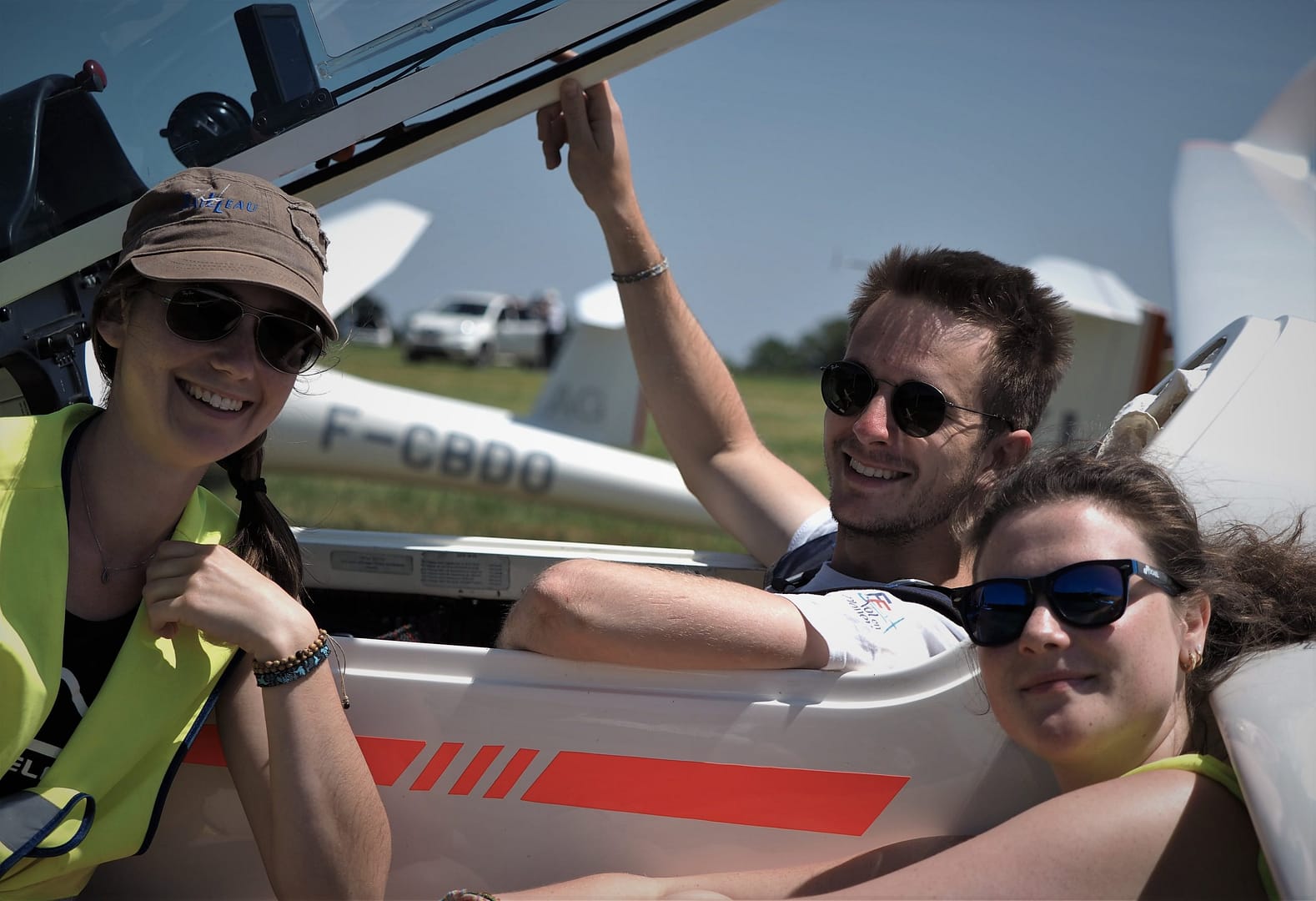 Nos membres
A passion for flying links all our members, from 15 to over 80, in a spirit of simplicity and sharing. There are the "old-timers" who knew the beginnings of gliding, the administrators, the instructors, the perfo pilots, the aerobatics pilots, the students and the "newbies". Each member has the same rights and duties, no more, no less. We call each other by our first names and do our best to help new members integrate.
Lors de votre inscription, vous disposerez d'un livret d'accueil. Il va vous permettre de « rentrer dans le bain » plus facilement ; il explique le déroulement d'une journée type, il précise certaines règles, il décode le vocabulaire des vélivoles : il est fort utile !
L'aérodrome
The Bailleau Armenonville airfield is one of the few in France to have been entirely designed and built for the sole purpose of gliding. Located on the territory of the Communauté de Commune du Val de Voise, it is one of a kind!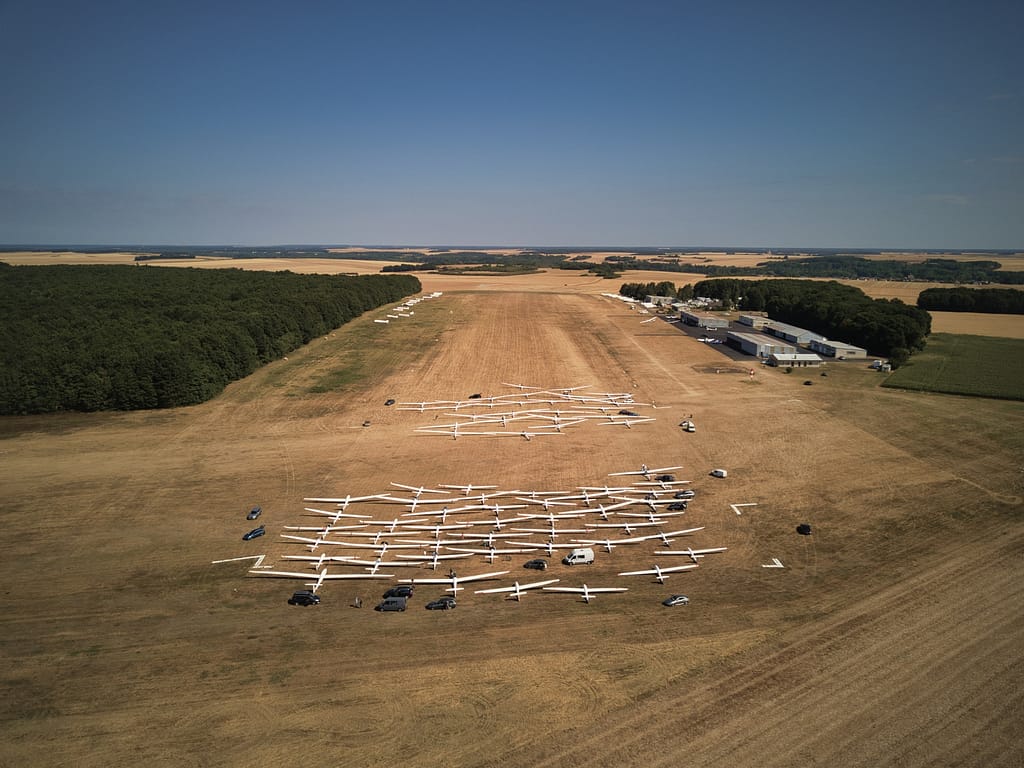 It's unique in that it's reserved exclusively for glider pilots (although our members, who are airplane pilots, can fly on tugboats for their own pleasure).
⛅ Unique in that its aerology is highly conducive to gliding.
?️ Unique par sa situation géographique qui, en plus d'être une région où les conditions météo sont très favorable, permet de disposer à proximité d'un grand nombre de pôles d'attraction : Paris à 1 heure, Chartres et sa cathédrale à 15 minutes, Maintenon et son château à 10 minutes, plusieurs piscines à proximité du terrain, ainsi que des clubs de Montgolfières, de golf, d'équitation, un bowling, un parc animalier, des musées, des hôtels dont le magnifique Château d'Esclimont. Il y a de quoi faire à Bailleau !
?️ Unique par son parc de planeurs.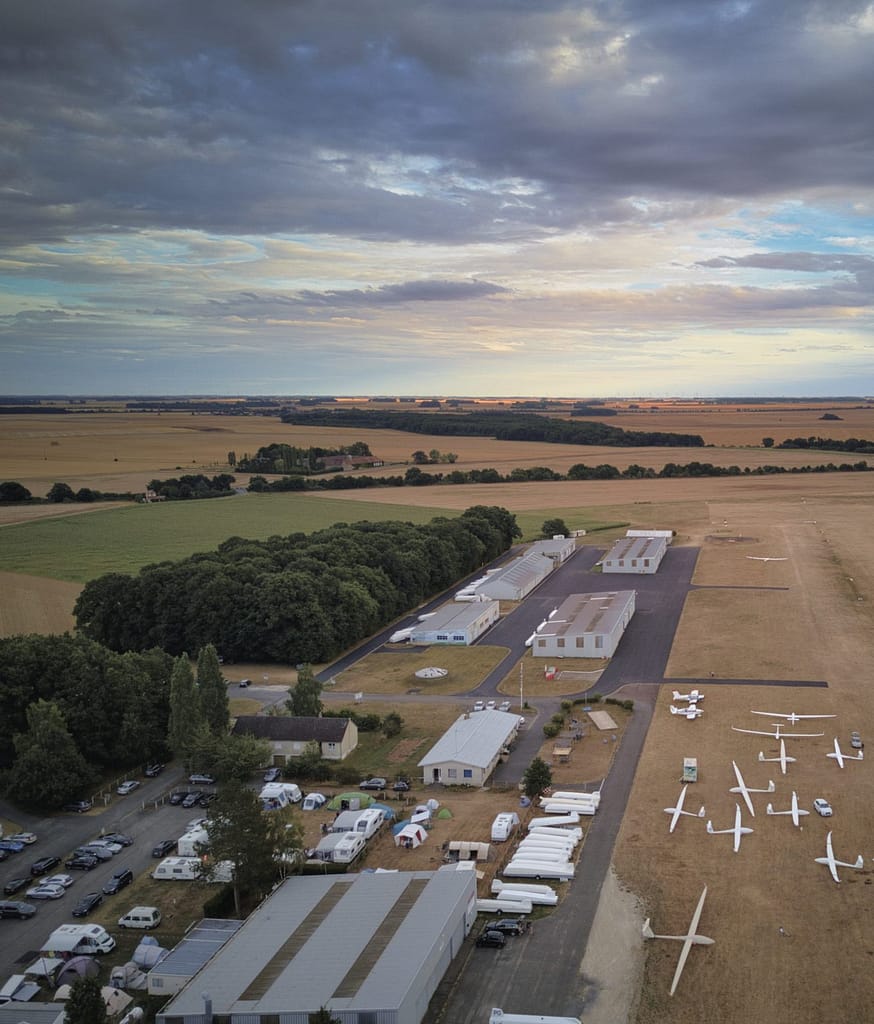 Unique par ses installations qui permettent d'accueillir nos membres dans des conditions idéales :
Accommodation with single rooms and dormitory
10,000 m2 of green space with electric hook-up for tents, caravans or mobile homes.
Sanitary facilities with separate showers and toilets for men and women.
A brand-new recreation room with connected computers, library, table tennis, table soccer and TV.
An independent kitchen and a dining area for when the weather doesn't allow you to eat outside on the picnic tables under the sunshades.
On-site restaurant
Wifi access throughout the site.
A boulodrome facing the slopes.
A spacious briefing room.
A workshop and all the tools needed to carry out fleet maintenance in optimum conditions.
Unique in its features: 2 virtually perpendicular runways enable take-offs and landings in the safest possible conditions (upwind orientation, traffic management).